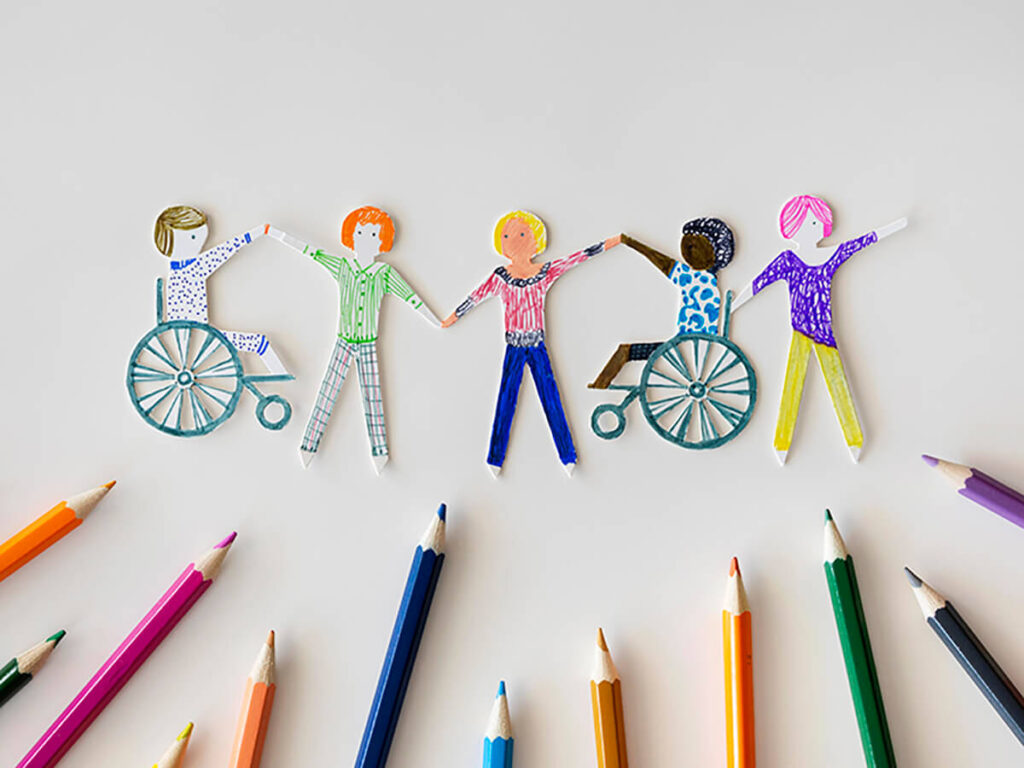 These diversity and inclusion best practices are crucial attributes to a thriving and healthy workplace. Not only do these increase profitability, but they also boost employee engagement, efficiency, and innovation.
The most diverse companies are the most innovative, with 19% percent reporting higher innovation revenue than enterprises with a more homogenous workforce.
Diversity incorporates more than social categories such as gender, age, religion, race, or sexual orientation. It introduces companies to individuals from diverse backgrounds and cultures with unique life experiences. As such, they contribute with wider perspectives and new problem-solving approaches.
Inclusion, on the other hand, promotes feelings of acceptance. It helps employees feel validated and appreciated. As Claudia Brind-Woody, the vice-president of IBM, said:
"Inclusivity means not just 'we're allowed to be there,' but we are valued.
But that's not the only thing. A company with strong diversity and inclusion culture attracts top talent and keeps its workforce engaged and motivated to do their best work. It also fuels employee creativity and commitment, thus bringing more value to the team, clients, and community.
But how do you build a work environment where inclusion and diversity thrive?
Read on to discover our seven diversity and inclusion best practices that can make a difference for your company.
7 Tactics to Fuel Your Diversity and Inclusion Initiative
1. Write Down Your Diversity and Inclusion (D&I) goals
While it may seem obvious and basic, the first thing to do is write down your goals related to your diversity & inclusion initiative.
You want to build a comfortable workplace where people communicate easily, where they are invested and have a sense of belonging? Make notes, write down your plans, and put them somewhere you can see and touch them.
Having something tangible is vital, especially when looking at the big picture of the actual process and setting up the milestones on your road to improving diversity and inclusion in the workplace. On top of that, it's easier to follow up on your actions and measure your results.
2. Nurture a Sense of Belonging
Everyone needs to be accepted, included, and respected for who they are. It means that they belong and they can count on other members for support and acceptance.
As such, recognizing your employees for their achievements and contributions, and including them in all aspects of the work environment, is more likely to enhance their motivation to perform at the highest level.
Some ways to foster this sense of belonging at work include:
Sharing internal news
Offering praise freely and publicly when needed
Allowing everyone to put their ideas forward
Giving your employees a voice by asking for feedback
Organizing social events to encourage connection and participation
Sharing your future goals and plans with your employees
3. Practice Inclusive Leadership to Drive Growth
Change starts with leaders and managers who embody inclusive behaviors.
One of the most accurate inclusive leadership examples is elevating a worker's sense of personal accomplishment by specifically recognizing their work and effort.
To become a truly inclusive leader, we recommend practicing the following habits:
Treat each employee fairly and respectfully
Have the resources your employees need to reach their full potential
Give constructive feedback instead of criticism
Promote cooperation instead of competition
Embrace values and differences
Give equal opportunities to all employees, regardless of their social status
4. Encourage Gender Diversity in the Workplace
Gender diversity has become a hotly debated topic around the world. And with countless studies that show optimal results on this subject, it became increasingly clear that improving gender diversity gives women more opportunities and is also beneficial for companies in general.
A Forbes research study shows that compared to homogenous teams who make good business decisions 58% of the time, gender-diverse teams do so 73% of the time.
Other studies show that closing the gender gap increases financial performance. And these are just a few promising results.
To improve gender diversity, start by making the recruitment process more inclusive. Target associations that cater to women, especially in management positions. But most importantly, create a culture that embraces diversity and engages every member of the company.
5. Support Transparency at Work
Workplace transparency creates trustworthy and open relationships between employees and management. Implemented properly, it establishes a stronger workplace culture where employees can communicate freely.
Additionally, transparency helps to build a stress-free workflow where essential information is accessible.
As a long-term strategy, it brings benefits like:
Boosting creativity and performance
Making employees feel more valued and included
Improving customer relations
Promoting unity instead of individuality
6. Challenge Your Biases and Assumptions
Biases and assumptions are among the most challenging things to combat because they are rooted in our minds at an unconscious level. They are the result of deep prejudices and stereotypes imparted by the mass media, our culture, and perceptions transmitted through generations.
However, questioning these stereotypes and prejudices allows you to capture wider perspectives and bring forward a more diverse mindset, where you're no longer governed by assumptions and biases.
7. Engage with Certified Experts
Achieving a truly diverse and inclusive workplace can be difficult and demanding. Hence, more and more companies turn to external HR companies that know how to assist them in their journey.
Certified experts know how to make the process much easier, with quicker results.
As such, we at the Marlo Companies can help you be the hero for your employees. By providing leadership coaching and diversity and inclusion training, we help you create an optimal workplace focused on people where performance, profitability, and creativity thrive.
Final Thoughts
Practice our diversity and inclusion best practices every day. Be considerate, open your mind to diversity, include every employee in the decision-making process, and challenge yourself every time it's possible.
As a result, you will secure a diverse and safe environment where your employees feel that they are working towards a common goal and their contribution matters.
Finally, a happy workforce becomes a new opportunity to improve not only the strategy and processes but also the performance of your organization. Ready to get started on your diversity and inclusion goals?